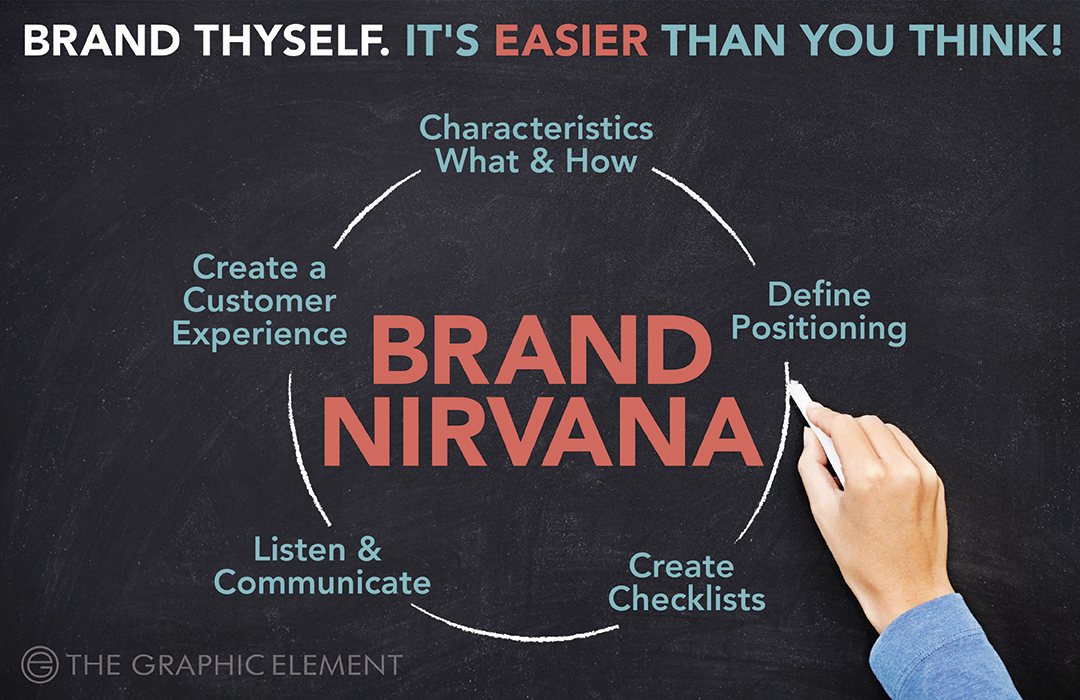 Brand Thyself. It's Easier Than You Think
One of our favorite subjects and area of expertise is in helping small businesses thrive through creative and consistent branding. It's on our top 10 list of marketing tips and here's why:
A recognizable and beloved brand is one of the most valuable assets a company can own. As a small business owner, you may be surprised to learn that successful branding isn't just reserved for bigger companies.
Branding comes in all shapes and sizes but ultimately, your brand is the summation of all the touch points you make with your customer. From the physical (logo, signage, packaging) and the digital (web site, social media) to the sublime, the tone in which you answer sales questions or how customer returns are handled, the entire experience of your company defines your brand.
This is both good news and bad news. Bad because it may seem overwhelmingly complicated. Good because there are many layers that you can control to affect the entire experience. If you are weak in one area, you may be able to play to your strengths in another area.
As a creative branding agency, we have worked the gamut of clients: solopreneurs who needed help with their personal brand identity assets to video marketing production, family-owned businesses that needed to increase their market share, and large scale franchises that needed consistent brand messaging across State lines.
We discovered that successful brands had:
1. A clear understanding of who and what their brand offers.
2. Defined their target audience and where they "live" online.
3. Knew how and when to package their brand message.
The three P's of marketing are preparation, packaging and presentation. The Graphic Element has helped dozens of businesses, big and small, achieve brand nirvana no matter which stage you are in.
Your brand's visual appearance and messaging should be a reflection of your company's values and mission. But it should also set you apart from your competition and appeal to your target audience. A good agency can actually help you do both.
Here's a cheatsheet on what you need to grow and nurture your brand:
5 Tips to Achieving Brand Nirvana
1. Write down all the characteristics that describe what you are and how you would like to be perceived.
2. Define, create and deploy brand guidelines.
3. Create checklists of all customer touch points.
4. Communicate but listen well. Reposition and listen again.
5. Never stop improving. Focus on providing the best possible overall customer experience
The benefits of having a good, strong brand can mean the difference between steadily growing a small business or getting swallowed up by the competition.
For more marketing tips on growing your business, remember to sign up for The Graphic Element newsletter!